Home Bells Ringers Quarters/Peals Oxted Review Dec 80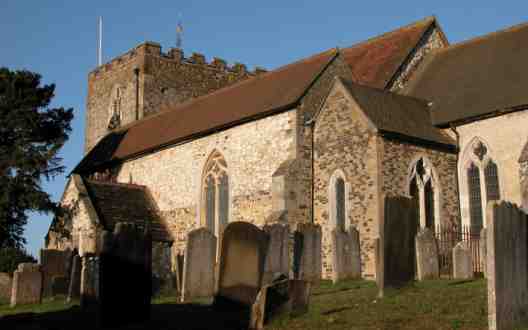 St Mary's Church, Oxted. Photograph taken from the south East Ian Griffiths
The St. Mary's Church Bell ringers are an inexperienced but keen band.
Sunday ringing is between 09-30 and 10-00. There is NO ringing on the first Sunday of each month.
Practice nights are every Monday between 19:30 and 21:15. Visitors are most welcome as we are keen to get our learners progressing to method ringing. Access to the tower is by the door at the rear of the church at the bottom of the tower.
Many of the band are approaching University age and will leave the band. We are therefore very keen to recruit new ringers. If you want to find out more please contact me. My contact details are on the Surrey Bellringers web site.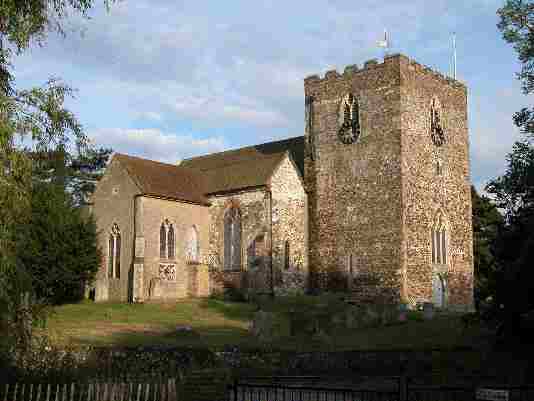 Photograph taken from the north west showing the tower doorway. Ian Griffiths
We practice on Monday evenings ringing mainly rounds and call changes and when the opportunity arises, plain hunting and simple methods. We have to lock the church during practice nights so have introduced a bell push which hangs just outside the tower door during ringing. Visitors should ring this to be let in. There is plenty of room for car parking either around the church or in the car park at the church hall in front of the church.
We are just 3 minutes walk from Oxted railway station. Trains leave London Victoria or London Bridge (35 minutes travelling time) and East Croydon (20 minutes). From Oxted railway station, leave the main entrance (London bound side or go through the subway if you arrive from the London direction) turn right and walk parallel to the railway to the end of the road, turn left and the Community Hall and Church are straight ahead of you.
We look forward to seeing you.
Ian Griffiths.
The church has its own web site on www.stmarys-church-oxted.org.uk
Surrey Bellringers Web site on: www.surreybellringers.org.uk