Home Bells Ringers Quarters/Peals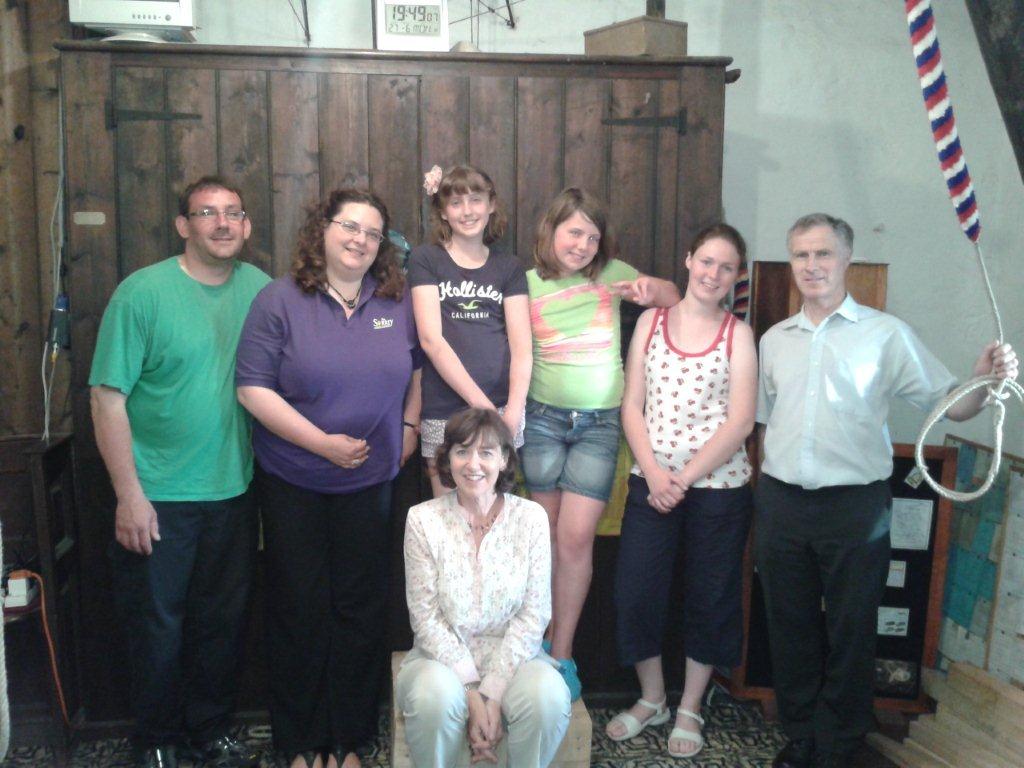 Some of the band
Tower Captain: Ian Griffiths
Ringers: Nick Carruthers, Rosalyn Dale, Ruth Field, Heather Griffiths, Suzanne Hitchings, Nikki Paintin, Sarah Phillips, Brenda Ramsden and Anna Sharpe.
Click here for photographs of the winter outing with the Limpsfield and Limpsfield Chart ringers.
Rules for Bellringers.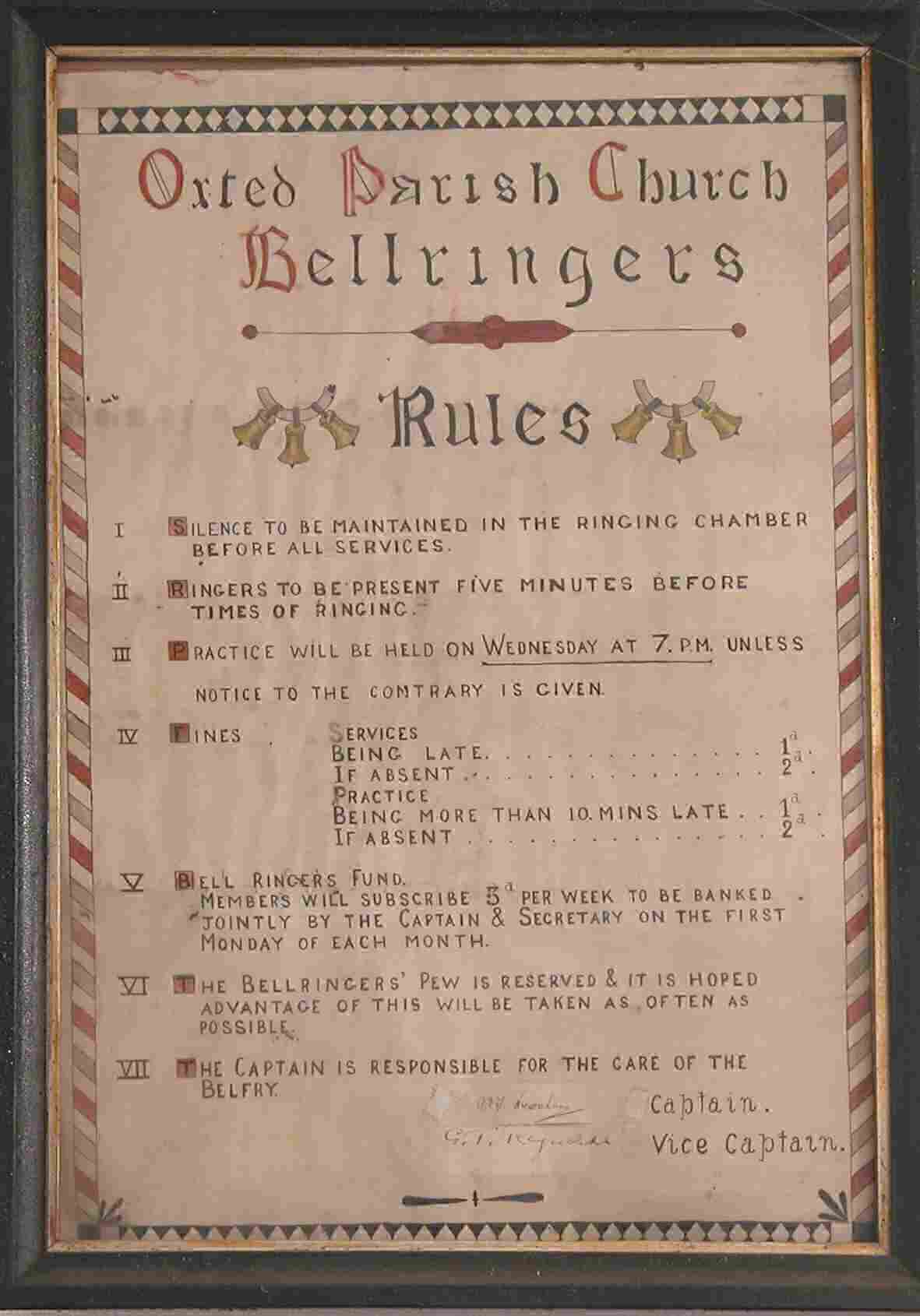 This list of rules is hanging up in the ringing room. It is not now in force!